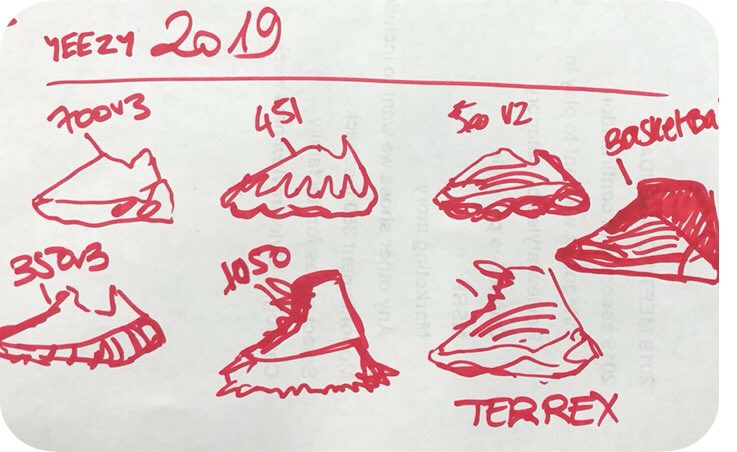 Kanye West revealed he is "adding basketball" to his Adidas Yeezy sneaker brand
The two-word announcement went out to the rapper's nearly 28 million Twitter followers.
His confirmation that the first Yeezy basketball shoe will launch in 2019 was accompanied by a loose silhouette sketch of several other upcoming Yeezy shoe designs.
Most of the $200-and-up Yeezy sneakers resell afterward for two to three times their initial price.
Kanye has already previewed one of his designs for the shoe…