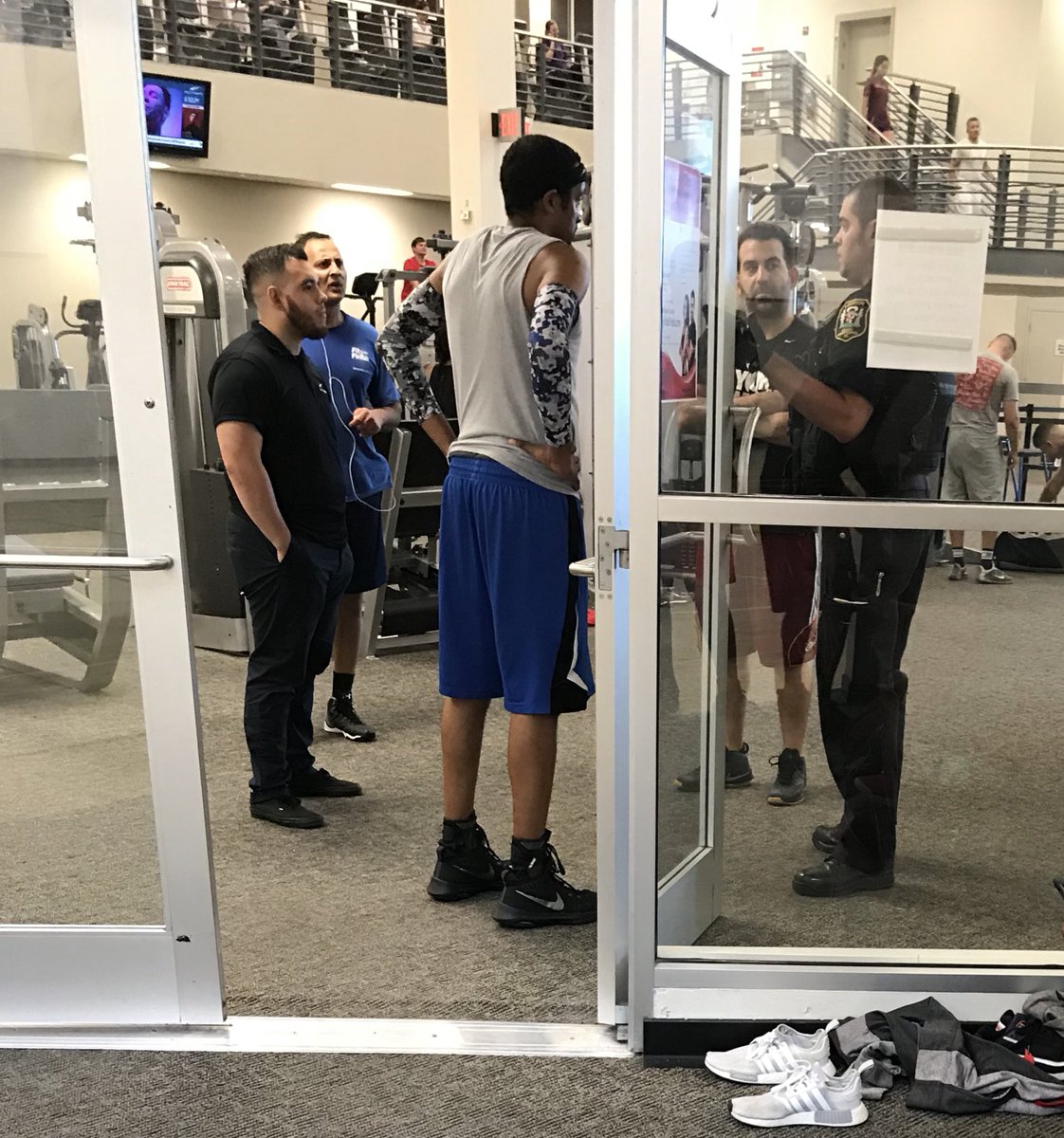 What do you do if nobody will call a foul in a pick-up game and there's no referee? Call the cops, of course!
That's exactly what a disgruntled player did during a game at a Virginia gym.
"I've never, never in my entire life gotten a cop called for playing basketball," said Thomas Mulabah, who played in the game at an LA Fitness in Sterling and recorded the aftermath.
"First time in the history — anywhere, playing anywhere," said Marcellus Bowie, another player.
"This is the hardest foul in America, bro," the caller argued in Mulabah's recording.
Both men said this game was tense – but this was crazy.
"To count the fact that it was like 12-12," Mulabah said. "So the game is on the line; everything is high emotions.
"Man, I'm telling you, it doesn't matter if you're getting paid to play sports," he said. "People play basketball in any rec center like they're getting paid for it."
One of the players got knocked to the ground. "Once he got hit, he got on the ground, he's usually a tough guy, so I expected him to get up," Mulabah said. "He got up though, but he walked outside."
"He said he was calling the cops, and everybody started laughing, we're looking around, we're like, he's not calling the cops," he said.
The call came in as an assault, according to the incident report.
The responding deputy from the Loudoun County Sheriff's Office reported neither player wanted to pursue charges, the incident report said.
Mulabah asked the deputy if he'd ever been called for a basketball foul.
"That's my first basketball foul," the deputy said.
Today for the first time in my life…I experienced someone call the police because they got fouled hard in basketball. pic.twitter.com/9E8lp9fmwP

— TrapMoneyBenny (@_togs) July 17, 2018
Management at LA Fitness told the players they had one more chance to keep the game civil or they would be removed from the gym, the incident report said.
"I do want to say though, the guy who called the cops is a good guy," Mulabah said. "I know him very well. He's a good guy. It's not anything where it's like tension or he doesn't like somebody for anything, because I know how it can look — it's basketball, everybody's playing. Definitely a good guy. I just think he got a little emotional."
"When we see him, I'm sure we're going to joke about this," Bowie said. "He might be a little mad at us."